Lenkerschloss -Einsatz
---
Auf Anfrage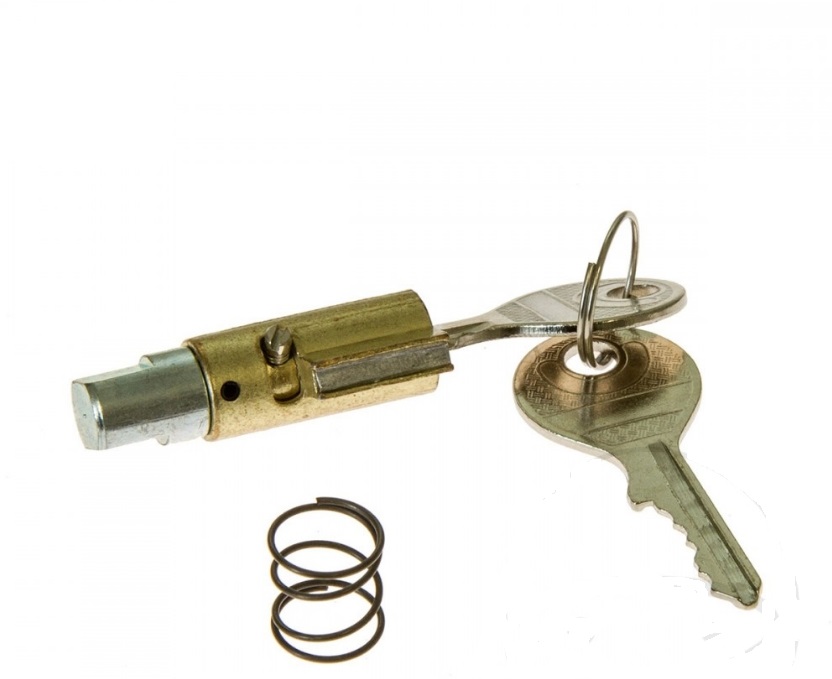 ---
(English description below)
Motorrad gebraucht gekauft und Schlüssel weg??
Oder gar selbst verloren? ;-)
Wir haben hier für dich das Originalteil!

Fahrzeuge
Dieses Schloss passt für alle:
DR 350
DR 600
DR 650 Dakar - SP41
DR BIG 750 SR41
DR BIG 800 SR42
UND für alle DR mit einem EXTRA am Rahmen verbauten Lenkerschloss.

Lieferumfang
1 Stck. Schloßeinsatz mit Feder
2 Stck. Schlüssel
STEERING LOCK
Bought a used bike without a key??
Or even lost the key by yourself? ;-)
We offer the original spare part!
Vehicles
This lock fits all:
DR 350
DR 600
DR 650 Dakar - SP41
DR BIG 750 SR41
DR BIG 800 SR42
AND for all DR with an EXTRA lock case on the frame.
Content
1 pcs. steering lock with spring
2 pcs. keys